We get a lot of requests from students from around the world, wishing to give a helping hand or contribute in a meaningful way in a volunteering project. Once you are here, you will find out that doing volunteering is more than that. It is an exchange where you learn as much as the other party learns, where giving is an action that works both ways. Volunteering is a great opportunity for both sides to get to know the unknown. In our experience, it tends to be less of a teacher-student, donor-recipient type and more of a sharing type of relation.
Once you have reached an intermediate level in Spanish (prerequisite #1) and you have studied with our schools in Buenos Aires (Argentina) or Montevideo (Uruguay) for at least three weeks (prerequisite #2) and you are willing to commit to a volunteering project for at least a month (prerequisite #3), we will be more than happy to organize a (free) volunteering project for you.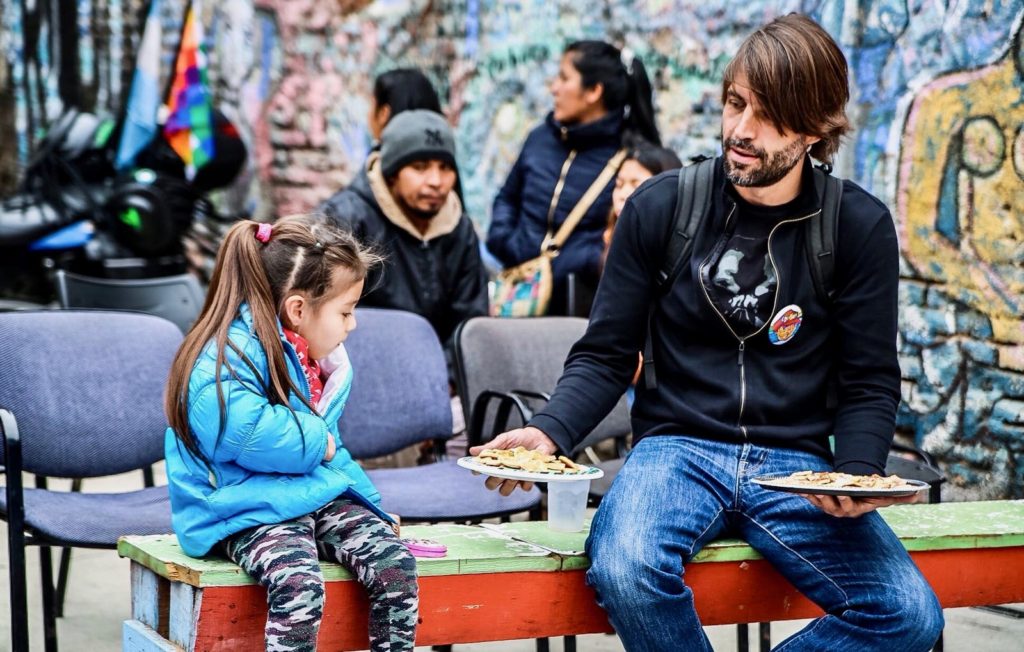 We have a list of projects we work with and which we like. Once you sign up, we will be happy to talk you through our list and find a project that is suitable for you and willing to take you (indeed some projects are not all year-round or already have sufficient volunteers).
Send us a mail to [email protected] with your plans!