All our course prices are without accommodation. And you are not obliged to book housing through us, but you can. In all of our locations you will find hostels, hotels, apartments and shared apartments. We can help you find all of the former and make recommendations. However, if you are looking for HOMESTAYS, we suggest you do it through us. The reason? We know most of the families personally, can really find you a good match and if you feel there is no chemistry, we can always switch you to a different family, free of charge. This is not obvious when you search for yourself.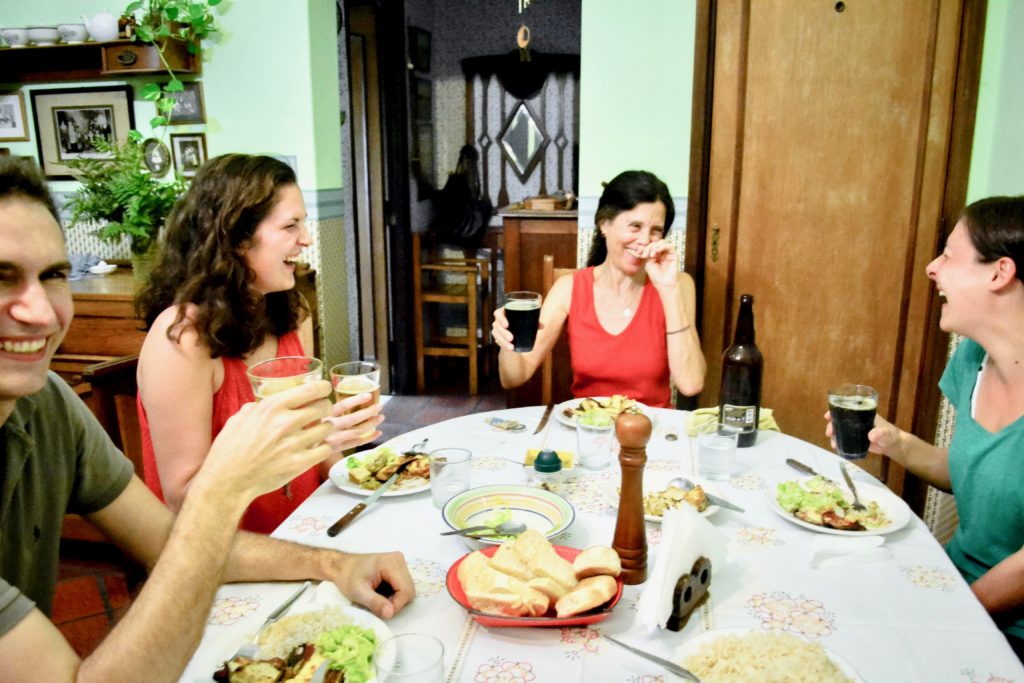 Why stay with a family in the first place? Mainly because you will be talking with the family and sharing their daily routine, learning about local customs, culture and cuisine. You will see how middle-class families live and get their perspective on current events in Argentina, Chile and Uruguay. Dinner being the main meal in all these countries, we recommend you book homestays with breakfast and dinner to get the most of your stay. Dinner is where you get most interaction with the family.
Families are hard to define these days. We have very traditional families with mother, father, two kids, a cat and a dog. We have elderly couples with lots of free time to prepare superb meals. We have two fathers with two kids, a single mother with her daughter … you name it. Of course you can express you preferences and also share with us any dietary or health concerns. We will then make a proposal and you can approve or reject that offer.
Prices vary by country and city, mainly because the cost of food and housing is different from city to city. Here are the prices for a single room:
| | | | | | |
| --- | --- | --- | --- | --- | --- |
| Buenos A. | Montevideo | Córdoba | Mendoza | Santiago | Bariloche |
| 295 USD | 335 USD | 210 USD | 350 USD | 250 USD | 235 USD |