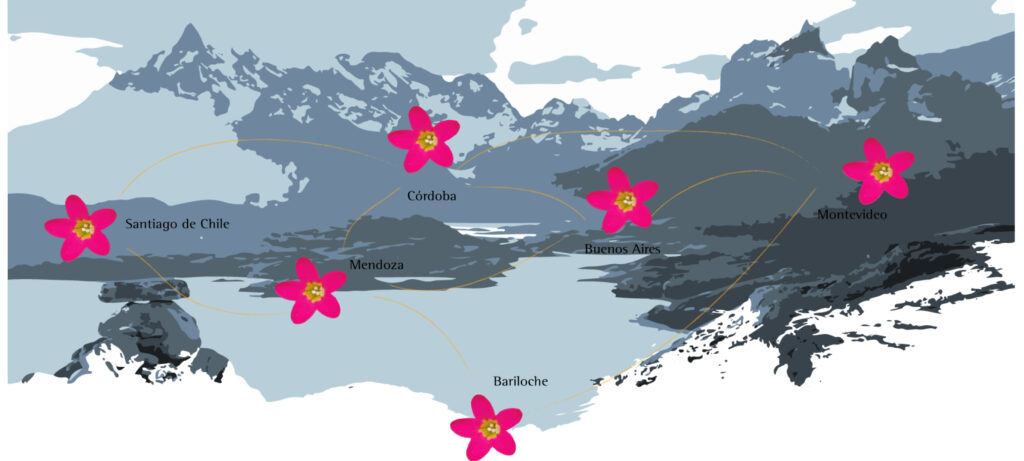 Patagonia Spanish offers unparalleled Spanish instruction by outstanding teachers who have successfully helped thousands of students learn the language.
Patagonia Spanish schools allows you to learn Spanish while getting to know attractive locations in Uruguay, Argentina and Chile: Montevideo, Buenos Aires, Bariloche, Córdoba, Mendoza and Santiago. Our Spanish schools have a long history of teaching Spanish to students from around the world.
We are open all year long, with courses starting every Monday, even during holidays. The schools offer Spanish lessons on all levels. We will evaluate your level before you start and at the end of your stay, showing you the progress you have made.
Check our offer and get in touch now!